stereotipi
A team of experts in Production Sound & Post Production for film, TV drama, commercials, VR/AR, video games and new media.
sound.
The way we approach sound is to combine our extensive knowledge of both production sound and post production. This is critical when productions with unique challenges arise. No matter what the weather, Stereotipi have got your back.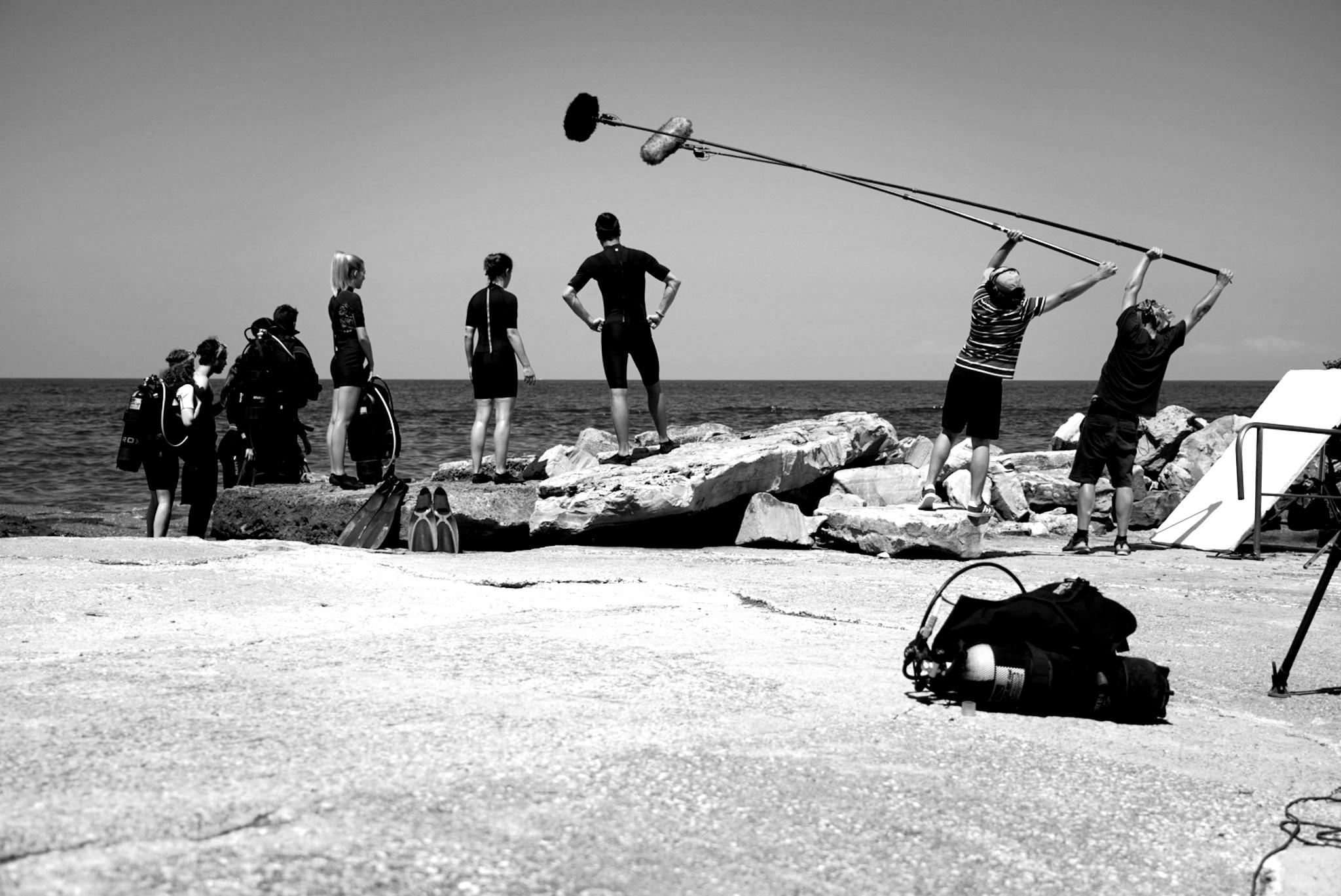 As a team of experts working in Film, TV drama and Commercials, we are highly aware of our responsibilities: from recording clean dialogue, ambiences & action sounds, to miking up talent, ensuring audio & camera sync, providing IFBs & comms, creating a mix, logging metadata, and much more. It takes a lot of experience and an extensive knowledge-base to provide exceptional location sound recording services for a wide range of video productions.
Knowing what it takes to deliver the best sound quality in a variety of shooting styles comes from years of experience. From large scale multicamera productions to fast-paced run & gun crews, we have done it all. It's all about knowing not only what needs to be captured, but how to best accomplish it in every scenario, and while keeping a keen ear out for things that could cause issues down the line in post.
Every video has different sound requirements and challenges. We offer various sound recording equipment setups anywhere from lightweight bag-based to full scale cart-based sound recording equipment setups with a fully staffed sound department that includes a Production Sound Mixer, a Boom Operator, and Utility. Gear for each setup is tailored to the needs of your specific shoot! 
Contact us to find an equipment package that meets your needs.
When we bring recorded sound to our audio post production, sound design and mixing facilities, we've got you covered too – whether it be a TV, radio or cinema campaign, an immersive  360′ vr experience, video games, or anything in between.  Our industry standard studios provide audio services for films, television series, commercials, branded content, vr and ar experience, video games and new media. We provide recording, voiceover casting, mixing, ADR and sound design.